You're at that stage where you're scratching your head wondering what in the hell your gonna get that beauty fanatic and makeup loving friend, partner or family member of yours for Christmas this year. I'll agree that purchasing Christmas gifts for that special someone can be difficult because it seems like they have everything a beauty fanatic should have and you're worried the gift is gonna lack value. Worry no more then because I have a list of items that your makeup addict friend will love.
Related: 5 Unique Christmas Gift Ideas for Your Loved Ones
First, look at what they have.
Take the time to snoop around and find out what products they already have before you go out there and buy something they already have. Avoid getting a gift for someone that they already have easily, by just looking around. Taking the time to do this is better than letting yourself down and a disappointed friend when you hand them the gift.
---
Magnetic Eyelashes
What makeup junkie is not in love with eyelashes? They frame the eyes and complete any makeup look. What is trending right now are magnetic eyelashes. The best thing about magnetic eyelashes is that they can be worn again and again when taken care of. If your friend is someone who hates lash glue or always has had trouble with applying eyelashes, magnetic eyelashes would be great and so thoughtful. You can find some magnetic eyelashes for an affordable price on FalseEyelashes.co.uk. And how original are magnetic eyelashes?
---
Get a Kit.
How can one go wrong with a whole kit of makeup rather than one item? Stores all over, especially at this festive time of year, are putting together makeup kits with 5 or more products in it for an affordable price. If the person you're buying the gift for is a fan of highlight and glow, visit e.l.f. cosmetics UK and take a look at the Free 3-piece Gold Glow Gift on orders £25+ with code GOLD.  Because what makeup junkie doesn't love e.l.f?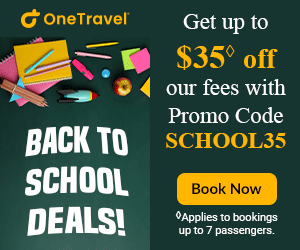 Related:  5 Ways to Improve Your Foundation Application
---
All in one.
Does your mother, sister, aunt or partner deserve the best? Any woman would appreciate Estée Lauder, and with this deal it's hard to come by this price anywhere else! The Estée Lauder – Blockbuster collection has everything in it. And I mean
everything

. The reason why it's such a steal? It went from €372 to now

€62

. What a steal right? This is a limited time only offer, so get that collection right away!

Click on the picture

for more info!
This collection includes:

• 1 Advanced Night Repair—Our #1 Serum, 30ml

• 1 Advanced Night Repair Eye Gel Creme, 5ml

• 2 Pure Colour Envy Eye Shadow Palettes (7 shades in each, 14 in total), 0.4g each

• 1 Pure Colour Envy Blush Palette with Bronzer and Luminizer, 3.7g each

• 1 Sumptuous Extreme Mascara, 8ml

• 3 Pure Colour Envy Lipsticks in shades Dynamic, Intense Nude, Vengeful Red, 3.5g each

• 1 Pure Colour Envy Gloss in shade Reckless Bloom, 5.8ml

• 1 Eye Makeup Remover, 100ml

• 1 Limited Edition Eye Shadow Brush

• 1 Deluxe Travel Case
---
You can never have too many makeup bags.
As a makeup addict myself, I confess that I have a countless number of makeup bags and toiletries bags. But, in my defence, a beauty lover can never have too many makeup bags. I have no doubt that the person you buy this for, will absolutely love how cute this makeup bag from Vanity Planet is. As makeup junkies, we are always organising our makeup and putting different types of products and separating them out into different bags. Personally, I hate clutter and disorganisation. That's why you can never go wrong with an extra makeup bag!
Click on the picture

to follow through to their range of makeup bags!
Related: How I Improved My Makeup Skills
---
Those are all I could come up with right now! If you are searching for a gift for a fashion fanatic, it would be wise to read all about fashion that is in now.

Connect with me!